Christmas Truck Light Show, hot cocoa, and much more!
We are open for service every Sunday at 10am 2701 W. Lincoln Ave Yakima WA. We have taken in safety measures for the church and everyone who is coming. If you have any questions please message us. Spread the word and invite your friends and family. Live Worship, prayer and the word.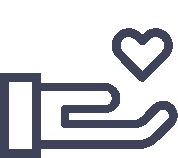 Become a Partner
6 The point is this: whoever sows sparingly will also reap sparingly, and whoever sows bountifully[a] will also reap bountifully. 7 Each one must give as he has decided in his heart, not reluctantly or under compulsion, for God loves a cheerful giver
To reach and influence our city by building people into who God has called them to be in Earth. We are spirit led, and bible centered. We are called to transform mindsets, empower people, lead and impact in every sphere of life. We will accomplish this by equipping people through the vehicles of prayer, and the word, which will transform our communities. We believe that every person has God given purpose and destiny which can affect our city. We want to empower each person at Redeemed City Church to step into their destiny and fulfill their God given call on their lives.
Ezekiel 37:1, Acts 10:37-38, Romans 8:14, Romans 12:1-2